To ensure the safety and enjoyment of all our guests and technicians, we have certain vehicle restrictions in place. Our shows feature tight turns and intricate light displays, making it impractical for buses, vans, trailers, and limousines to navigate without risking damage to themselves, other vehicles, our Theme Parks, or the safety of our guests and team members.
Our commitment to providing a safe and memorable experience has led us to implement specific vehicle requirements. We welcome vehicles with dimensions similar to a 14-seat van or Sprinter van, with a good turning radius of approximately 20', and a maximum height of 10' (with a maximum of 14 passengers). These specifications ensure that vehicles can navigate our displays without causing damage to our lights or structures.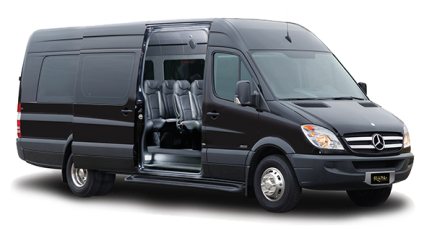 Our team members will kindly redirect any vehicles that do not meet these criteria or cannot safely navigate the turns. Please understand that World of Illumination, along with its team members, retains the right and discretion to deny access to any vehicle that (a) exceeds our length or height restrictions, (b) cannot safely maneuver our turns, or (c) poses any potential danger to guests, vehicles, team members, or our show and its equipment.
If your vehicle is denied entry for any of these reasons, our customer service team is here to assist you. They can help reschedule your reservation for a date and time when you can enjoy the show in a vehicle that meets our safety standards, ensuring a wonderful experience for everyone.