Promo Code Redemption
Go to www.worldofillumination.com/redemption and Select Your City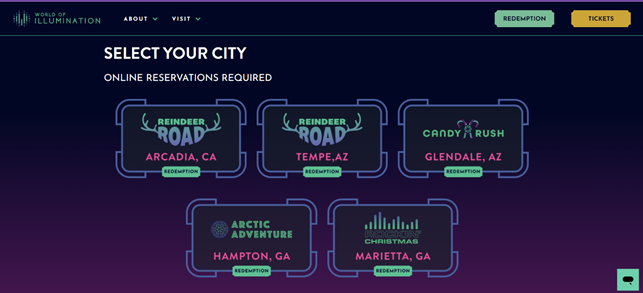 After selecting the show you will be attending, you will then select your voucher type. Click "Next"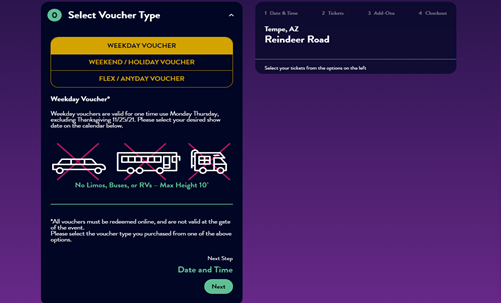 Pick your desired time and date. Click "Next"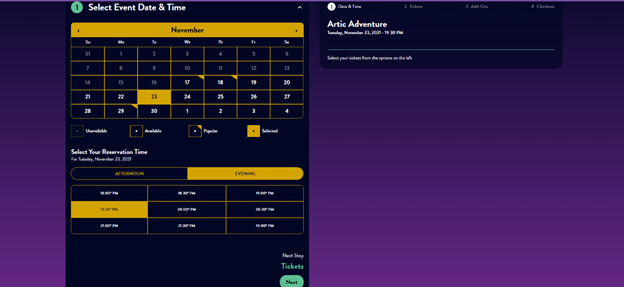 Choose the ticket type that matches your voucher. Reminder that presales are valid for General Admission only.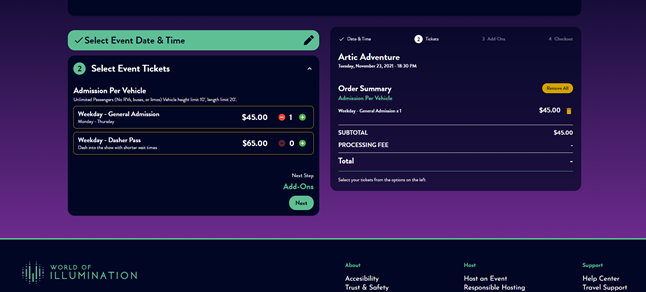 Then you will be given the option to purchase any add-ons such as our 3-D Treasure Hunt Glasses or the Lightning Pack. Remember, your voucher will only cover the price of the ticket. These add-ons will require additional purchases.
You will then be prompted to fill out your personal information. After filling out your information, you will be brought to the final checkout step. This is where you will enter your promo code.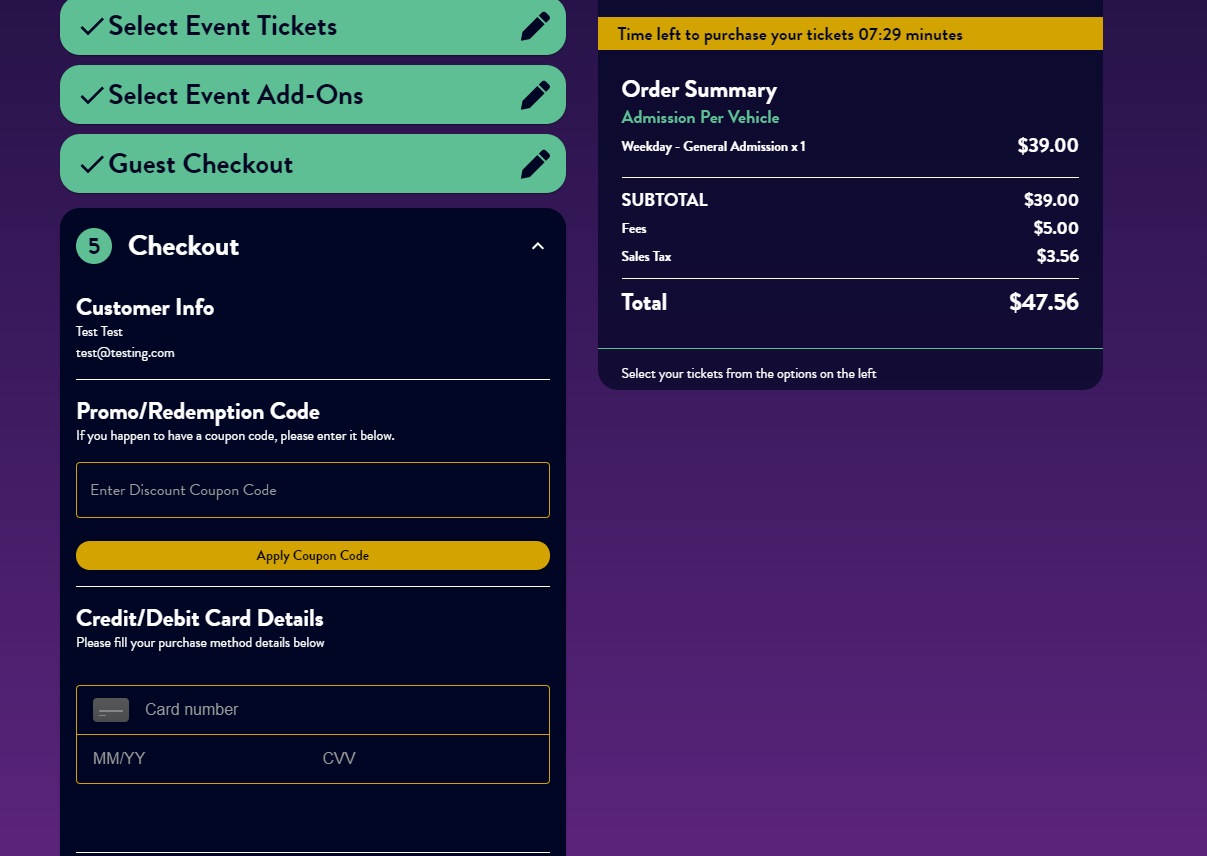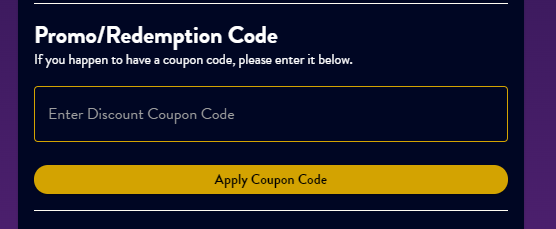 Once you have entered your promo code and clicked "Apply Coupon Code", you will notice a confirmation like the one below

If you did not purchase any add-ons or additional tickets, you will not need to enter in your credit card information to complete the redemption process.
After confirming the code, click on the "…Terms and Conditions" box and finish the transaction. You will be emailed your ticket with the QR code to enter the show. You can either print out your ticket or pull it up on your smartphone. Finally, enjoy the show!